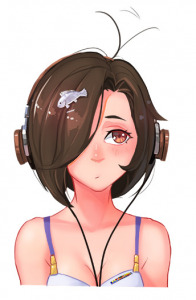 I swear, I go out on a mission for a few days and no one's done anything to take care of the site…
Hey.
HEY BATS. You're SUPPOSED TO BE introducing YOURSELF!
YEAH! COME ON. RISE AND SHINE!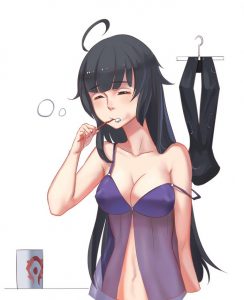 …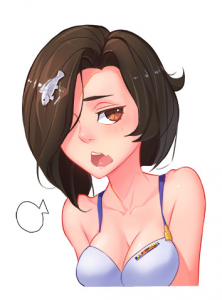 …Fine! Be that way! I'm gonna go get Mike and have you do your introduction regardless!
---
So, how was your day?
Fine.
What are you doing?
Playing games.
Um, I was hoping we could catch up a bit. After all, I haven't seen you in an entire week.
I stealth killed all the Abyssals before they could even notice I was around. I got home yesterday. There. We've caught up.
So you're doing fine, I hope?
Yes.
Not having a bad day or anything like that?
No.
Well, Bats, if there's anything I can help with, you let me know, okay?
Ok.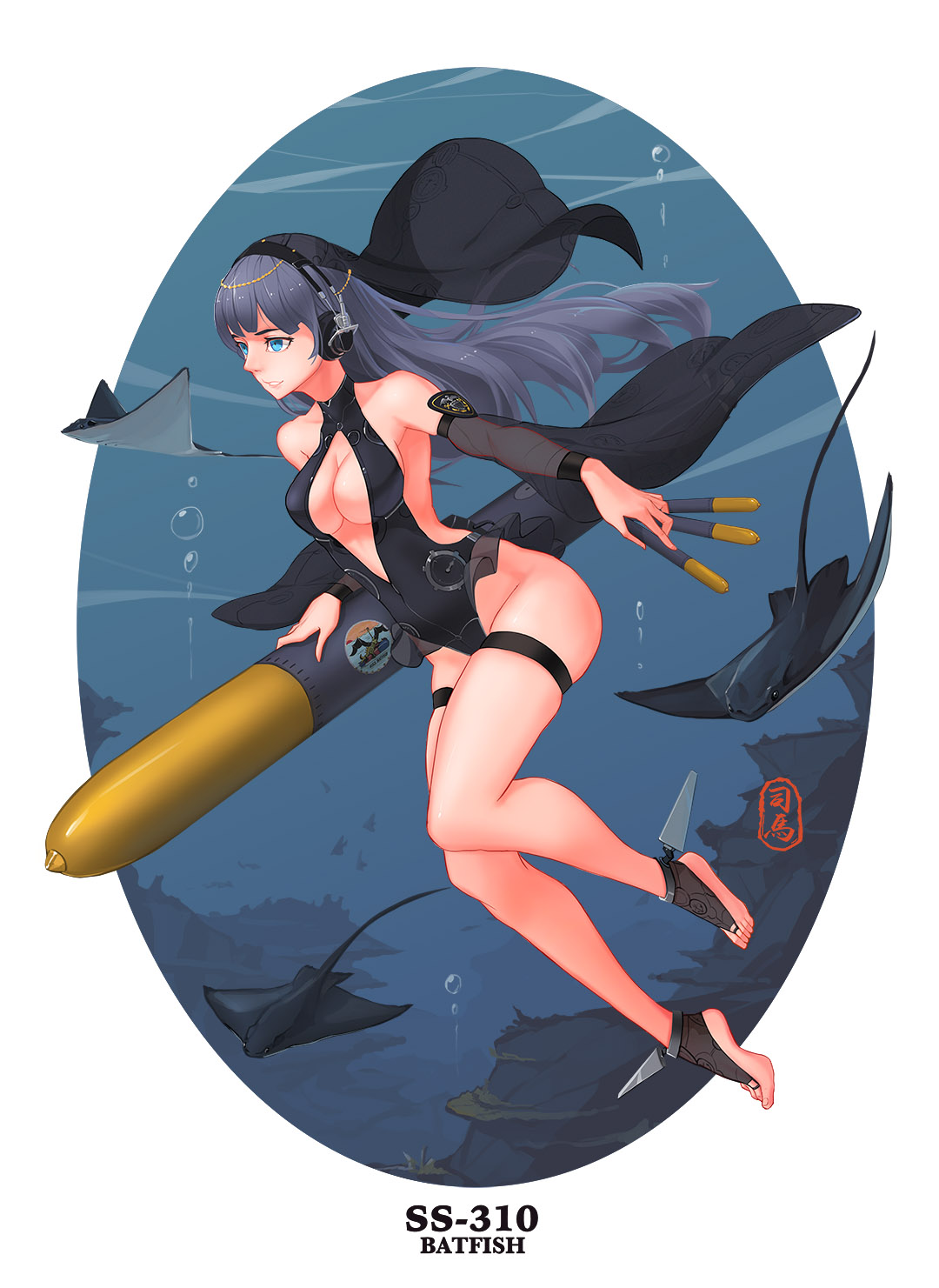 ---
MA PETITE CHAUVE-SOURIS~ AND OH! COMMANDANT!
Great.
Surcouf?
AM I IN BOOK YET.
Uh… That's a question for Tautau, I think.
SO I AM NOT IN BOOK YET.
Well, I'm not in the book yet either if it makes you feel any better…
CE N'EST PAS JUSTE! LE SURCOUF IS GREAT SUBMARINE! IS ONE OF A KIND UNIQUE! MANY INNOVATIONS. WHY TAUTOG NO SUBCORNER?
Tautog writes what she damn wants, Frenchie. If you care about the Surcouf so much then you write one.
BATTE, THAT IS PRECISELY PROBLEM THAT I AM TALKING ABOUT!
… The fact that Tautog's not writing on not-American submarines?
NO! LOOK AT YOU! SO NICE. PRETTY. SHINY. NEW ART. I HAVEN'T EVEN BEEN REDRAWN. *SOB* WHY DOES NO ONE CARE THAT SURCOUF WAS THE FIRST SHIPGIRL SIMA MADE?
I mean, I haven't been redrawn either, if that makes you feel better…
Alright Surcouf, let's go get some ice cream. You aren't supposed to be hijacking other people's introductions …
*LE SOUND OF BLOWING THE NOSE* I JUST WANT FANS FOR ONCE TOO OKAY! HOW COME NOBODY CARES ABOUT LE SURCOUF… I AM CUTE TOO …
Tissue?
THANKIES *SNIFF*
---
That was awkward.
It was.
…
… Yeah?
You're in my screen, commander.
Sorry! Say, what are you playing, anyways?
…
…
…
…
…
…
…
…
…Checkpoint reached.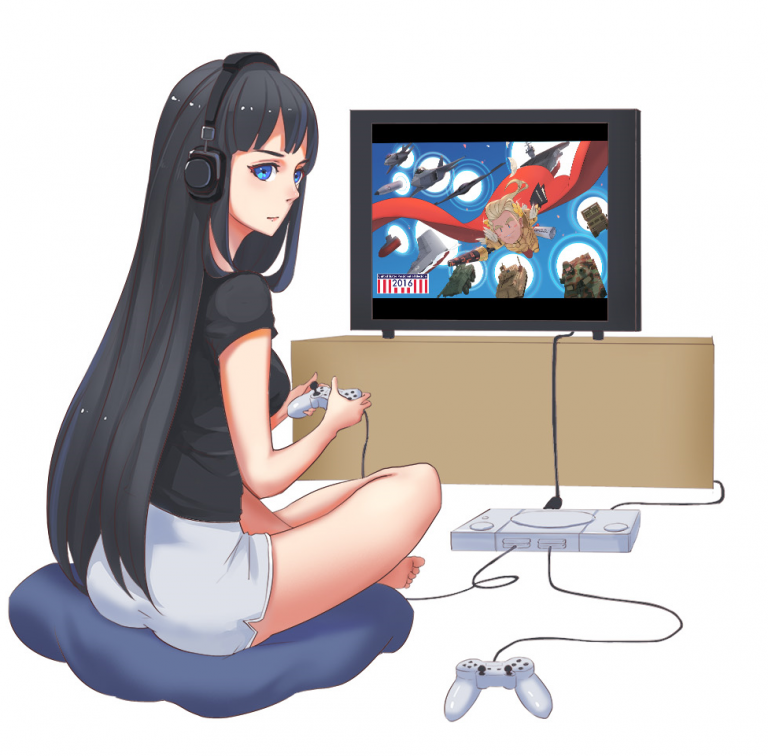 Checkpoint? I uh, don't play many games.
Yes. Checkpoint. This game has only one save. If you don't get to the checkpoint you lose all the progress you've made.
Sounds harsh.
Yes.
…So why play a game like that?
I like the challenge.
"Road to the White House: 2016 edition." Is this a series?
Yes. This newest edition forces permadeath throughout the campaign. One wrong move and you lose the game.
That sucks. All that progress would go down the drain, right?
I'm sure Yuubari has state saves somewhere. She plays this too.
State saves?
Practical application of technology derived from our R&D program. Freezing a particular "slice" of time so it remains eternally accessible, ready to be recalled at any given moment. A literal incineration of prior histories in order to make a new future at the cost of self-identity.
You lost me…
Yuubari can help me cheat at this game if I really need the help.
I got that.
By setting this disc on fire I can reset the game's progress to any saved state stored in Yuubari's databases.
Uh…
It activates a mechanism in which time itself is "rewound" and brings us back to the point where the saved state was made. By "we" I mean this entire reality. The base. The planet. The universe. Everything.
We've never had to use it because I'm very good at these games.
Now. How can I help?
---
Could you tell us a little about your historical counterpart –
OW!
Geez, what did you throw at me?
Dictionary of American Naval Fighting Ships. Look up the entry Batfish (i).
Helpful. Thanks –
OWW!
Phonebook, most recently updated. You should feel free to call the museum to find out about their hours to do research in person. The Batfish have a website, too.
Ow ow ow ow ow…
If I say anything more it'd ruin Tautog's special subcorner. I'm helping her write up a recollection of the Batfish's most famous battle.
The one where she sank three Japanese submarines all within a few days? Yes. That is the one. Got her a Presidential Unit Citation too.
Yes. She is the undisputed queen of submarine to submarine kills. My stealthiness may or not have been sourced from that particular feat.
---
How do you feel about the coming Abyssal War?
We'll win.
…Wow. That's really confident of you.
Of course we're going to win. If they ruin the planet I won't have a room to clean, my corner to hide in at night, a kitchen to cook in, new video games to play, and …
…
And?
No friends to play them with.
…
I've got another controller. Want in?
Sure. Can you pick something more suitable for my skill level?
Okay. Project: Cowgirls of the Wild West. Hope you like 2D side-scrolling bullet hell!
---