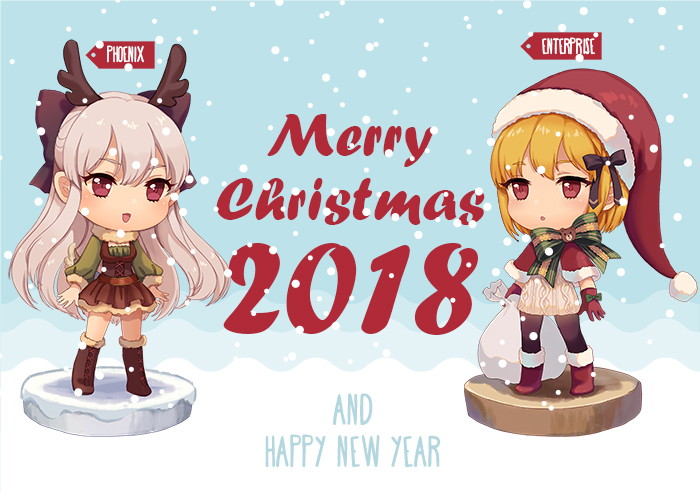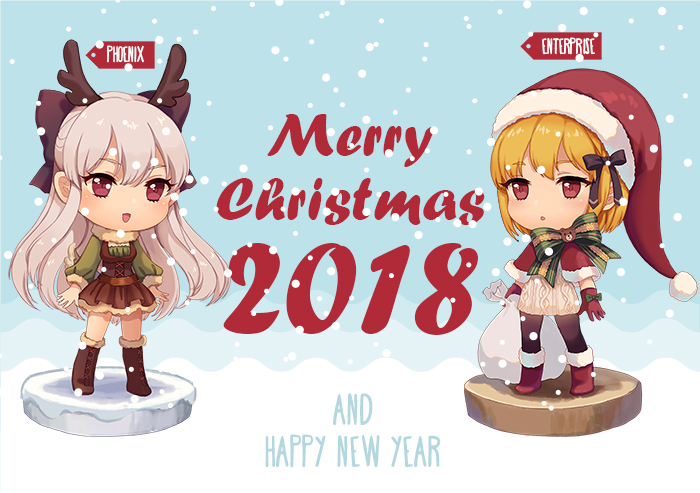 For a lot of us, it's been quite the end-of-the-year rush. You know what it's like! On this side of the ocean, it's frantic last-minute scrambling to get things done before everyone goes on break. On the other side? It's the exact same thing because people'll finally have time for a breather for conventions and books and the like.
For some, Christmas holds a special meaning for its spiritual significance. After all, the word we use, holiday, comes directly from Old English, and it's kind of exactly what it says on the tin. "Holy" and "day." In the olden days holidays were days of religious significance. These days, it's simply special days of rest and recuperation – outside of our social "norms" of the busy workweek.
I'm sure you've been busy too! So, whatever you were working on, be it your work or school or your degree, your next title or achievement or special holiday event loot, your latest attempts to get stronger or just trying to get back to better health, now it's time for some rest.
On behalf of everyone from our little circle, Merry Christmas!
Hey, stop hitting those buttons! I think you did it right the first time.
What buttons?
That. It's a new block! That's how you get new paragraphs! I figured it out yesterday thanks to Mahan.
I don't want paragraphs I want to change the colors! AARRRRRGH WHY CAN'T THIS BE LIKE THE OLD SITE. PHOENIX IT'S EASY YOU LEARN IT IN FIVE SECONDS FLAT. PHOENIX SEE HOW THE NEW INTERFACE GIVES YOU TWENTY TIMES MORE PRODUCTIVITY OR WHATEVER THAT AD THAT POPS UP SAYS. RIGHT NOW I DON'T THINK I'M EVEN HELPING WITH THIS –
Well, I appreciate it a lot. Thanks for helping me with this. Technology has never been something I'm especially good at. Sometimes you know I go listen to my sisters Hornet and Yorkie and just kinda nod because they seem to get it really really quick…
Is that it? Did I do it?
No, I think you published the post. Here. Lemme try –
YOU DID SOMETHING DIDN'T YOU? NOW THE BACKGROUND IS IN BLUE!
Well I changed it back now. I think?
Tautog is gonna be so mad once she gets back from her vacation.
Well, at least we didn't break anything yet. Right? Look on the bright side!
You know what, Prisse, I give up. Let's just wish everyone a Merry Christmas and leave it at that. I can already smell the food from downstairs.
Yeah, go ahead. I just want to make sure the picture gets uploaded. Then I'll join you, okay?
On second thought, you know, I'll just stay. We've been fiddling with this for a while now. I'm not that impatient. Besides, you think the readers would see this?
My guess? Probably not. Maybe they'll feel our well-wishes through the screen, though! It works if you think really hard. At least that's what I've heard!