IN OTHER WORDS: SILENT SERVICE: ON SUBMARINE DESIGNS AND WHY LE SURCOUF IS BEST SUBMARINE OF DEUXIÈME GUERRE MONDIALE
Hohum! Now that the Morgane is currently sick in bed no one is going to do sub-corner. Which means it is time for I, Surcouf, to save the day! Surcouf will teach you about the engineering marvel that is the Surcouf, which is biggest and best allied sous-marine of –
ENOOOOUGH!!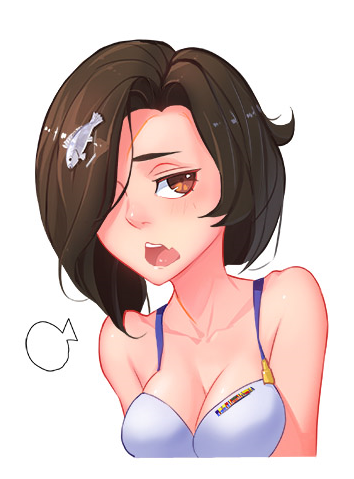 OUT! I'M ANGRY NOW! EVERYONE KEEP ON HIJACKING MY SUBCORNERS! THEY'RE MY SUBCORNERS! IT EVEN HAVE MY NAME ON IT! LITERALLY! TITLED! TAUTOG'S SUB! CORNERS!
Uh oh –
YOU HAVE THREE SECONDS TO GET THAT STUFF OUT OF HERE BEFORE I SHOVE YOU OFF INTO THE APPENDIX SURCOUF!
O-okay, okay! Bonne mère, you are in a bad mood …
MORGANE'S SICK! DO YOU SEE THE BACKLOG OF WORK UP THERE? I DON'T KNOW ANYTHING ELSE OTHER THAN SUBMARINES! AND I DON'T SPEAK CHINESE! I CAN'T MAGICALLY MAKE BOOKS SHIP FASTER! GAAAAAAH –
Tautog? Oh. Hey. So I got that –
NOT NOW TAMBOR THIS A BAD TIME. I'M PRETENDING TO BE SARGE AND YELLING. IT CALMS MY NERVES!
– research page you wanted.
OH. Good. Okay. We're actually going to talk about this today. Surcouf, you can actually hang around. This actually involve you (sort of).
---
Hi everyone! It's another one of my sub-corners. Today's topic is actually a very simple one. It's politics.
Specifically, the politics that lead to the U.S. navy's development and design of submarines. We're going to talk about the Geneva and London conferences (since they happened more or less closely).
Now, we've touched on the Washington naval treaty before, where a number of great powers came together to discuss and develop limitations on naval build-up. We came up with this idea called "collective security," after all, and we were pretty happy to generally keep massive shipbuilding to a minimum.
Not so the other countries. Battleships were still being developed and built, and there was no agreement on an overall tonnage limit for smaller ships. So, everywhere you see, cruisers and destroyers, and yes, submarines, were all being built. This put the US navy at a pretty tough spot, since Congress really didn't give it much money. What money went instead to the modernization of the Battle fleet (if you read vol. 1 and some of the BB girls talk about that? Yeah. It's a reference to that process) and the conversion of the Lexington and Saratoga into aircraft carriers.
The problem here is that if you look at other countries, they were building a lot of stuff. Below I've put a table of new ships authorized to be built from 1922 to 1926 by the other major powers.
| | | | | | |
| --- | --- | --- | --- | --- | --- |
| | America | Britain | Japan | France | Italy |
| Cruisers | 5 | 14 | 8 | 7 | 2 |
| Large destroyers | N/A | N/A | 9 | 12 | 12 |
| Destroyers | N/A | 2 | 12 | 26 | 16 |
| Large submarines | 3 | 9 | 16 | 24 | 5 |
| Submarines | N/A | N/A | N/A | 19 | 10 |
Where's Germany?
Silly kraut Germany can't into boatbuilding honhonhonhon –
Let's not interrupt. Come on.
Hey! Peanut gallery! Settle down! I'm still talking!
…
Okay. Where was I? Right. Look at that chart up there. The only new things we were building at this time were the large submarines we've already talked about and the Omaha-class cruisers. Meanwhile, the Japanese and the English were both building some pretty advanced ships of all types. Thus, president Coolidge thought it might be a good idea to call the other powers together to see if we can't put some limitations on what kind of smaller ships could be built. This first conference was the Geneva conference in 1927.
The British, of course, had more plans. The Admiralty planned at least seventy cruisers, and the British Empire would need to construct close to fifty ships by the 1930s to maintain imperial hegemony. They came in wanting the limits lifted, because funding issues prevented the RN architects from fully optimizing their ship designs, and they weren't really interested in taking on the Japanese and French cruisers armed with the big 8" guns.
Japan, too, of course wanted more tonnage. France, however, along with Italy, declined to attend.
In fact, to further insult the US, the French foreign minister submitted a draft treaty to outlaw war to the League of Nations on the same day this naval conference began.
We had our reasons! First of all, the Washington Treaty was not fair to the French! You can't trust the English to keep their word! Not when they design their forces explicitly to check the Marine Nationale!
A French shipgirl, attacking the English, when they aren't even here to defend themselves. Why am I not surprised.
If any such conference is to take place it will happen AFTER they are built. Do you see how many submarines we are building? THE FRENCH ARE THE MASTER OF SOUS-MARINE COMBAT –
Yeah, well. The massive rearmament coming out of the UK and France basically scared the Italians. They really didn't want to come into a conference where there was always a chance that everyone else'll gang up on them and stop them from building more ships. You have to remember that basically everyone other than the US was still in a massive, massive shipbuilding frenzy right now.
By the way, this conference really went nowhere. America went in wanting to limit everyone's shipbuilding. Britain went in wanting to make sure the Empire stays on top, and so wanted to push out as many ships as possible for the maintenance of the empire. Japan went in offended by western bias – literally calling the US and UK "imperialist hegemons" attempting to keep the definitely-not-invading-Asia Japanese inferior – and came out even more offended by western bias. I mean, people got assassinated back home because of these treaties!
You know what, I underestimated the length of this particular piece. I'm going to talk about London in the next sub corner instead. Or, actually, probably the next few sub corners.
… I'm seriously confused. Why did I dig out those documents again?
You know, I started out wanting to talk about how the British constantly tried to outlaw submarine warfare at every major naval conference. The one they came close to was at London, and this would end up significantly influencing submarine design of pretty much all the countries that had good submarines.
Well, to do that, I need to explain what the naval conferences are. Specifically, I'd need to talk about the London naval conference in greater detail.
To do that, I need to basically dig out the context for why these terms are discussed. Submarines were a small part of the conference overall, but the implications behind trying to limit the submarines was much bigger, since it revealed different historical objectives by all these powers.
In order to do that, I need to probably talk about Geneva, and what didn't work there. Since, well, if Geneva had worked, maybe the start of the war would have turned out differently.
To explain Geneva I probably should go research just what the period was like. After all, we called that convention…
To do that, well, I had to look at what led to Geneva. That's how the table got made.
…Hmm, we should probably talk a bit more about Washington too… That's how this started after all.
Okay, so, dear reader, if you were to just remember one thing after reading this, I'd say it'd be this.
"The Geneva Naval Conference was initiated by the US due to concerns over increasing numbers of new ships being built by foreign powers. Meant to reach an agreement over limitations on naval construction, it failed."
Hmm, yeah. That sounds good.