"Also are you guys redesigning girls already shown in boatf*cker collection?
Like Yamato?
Aside from personality"
… Come on now. Just because KanColle has topped the chart in R18 doujinshi four or five times in a row doesn't mean it's –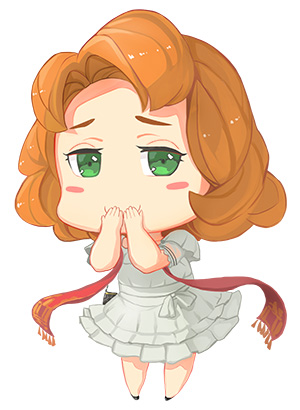 To answer the question? Yes. At least for the characters that's relevant to our world we'll go around to redesign them. Pacific's Zuikaku – being something of a refugee who ended up fleeing to STEC – is a good example. She's consistently described as a caustic tsundere with grey-green twin tails. The reason why I do is to simply create a mental impression, as I expect Pacific readers to be familiar with KanColle.
Notice that nowhere up there did I describe any other physical details. What sort of expression does she have other than "tsundere"? What are the colors of her eyes? What are her features like? Let's take a few Japanese stereotypes. Would you imagine her to be blank and inscrutable? Small nose and flat cheeks? Slanted eyes or wide eyes? Low or high forehead?
At the moment, it isn't necessary (from my perspective) for the readers to know what exactly Zuizu looks like. She's a supporting character. Her role is to introduce a story element, or a plot device, or a dialogue, whatever it maybe into the story itself. "Sufficient" here is good enough.
---
WILL YOU DO USS UTAH
I cannot say whether or not we will or will not do Utah.
---
As a woman I find it extremely problematic that you depict what is supposed to be the pinnicle of humanity using a single body shape that's peptuated by the patriarchy
Questions such as the one above or the one below
OMG Y IS LEXINGTON SO THICC U SHOULD MAKE HER GO ON A FXXING DIET LOL
Or questions of the sort I'm not going to answer. Our designs are our designs and I stand by them.
---
How many subgirls are going to be in Silent Service? Will you draw more?
12 new shipgirls (well, technically, 11. Lori gets her "Americanization" outfit for Silent Service.
Ask Sima. We'll see if we can recoup costs for Silent Service, so here's hoping it goes well.
---
Do you remember you had a cute chibi with Edsall shouting? I can't find it so could you send me that please?"
Sure.