Hiya Batfish! How are things going?
Oh. Hey Tautog.
Well, right now Morgane, K9, and I are scheduling who does what for the sub corners.
…Isn't the sub corners your thing?
Well, everyone's pitching in to help. I thought I'd come check on you since we haven't determined your role yet –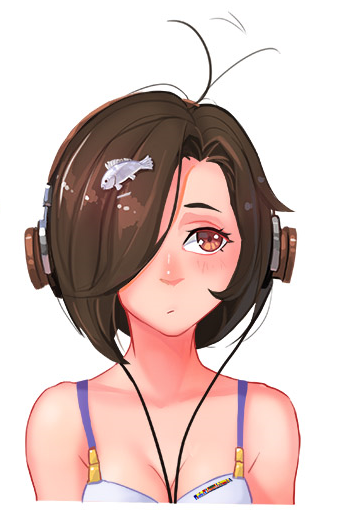 No really? You didn't? I am so surprised.
Well! I just thought you'd want to know what we're doing and what we're having you do…
…
…
Could you stop staring at my screen like that?
…Is that the Yamato?
Yes. What of it?
Uh, nothing. What game are you playing?
Silent Hunter 4. K9 gave it to me. He buys me games. The new one's pretty bad though so I play 4 instead.
And the first thing you do is try to sink the Yamato?
…Call it a personal quest. An obsession. A curiosity of mine.
😉
What's with the smirk.
You're taking the uh, historical thing pretty personally aren't you?
…
Well. I'll sign you up to explain torpedo targeting and working the TDC. How about that?
Yea. Sure. Whatev – Aw shit. I left my periscope up too long. Thanks Tog. I'll have to retreat now.
---
Later…
---
OH THIS IS BULLSHIT. THAT WAS A FULL SIX TORP SPREAD. YAMMY FUCKING ATE IT ALL.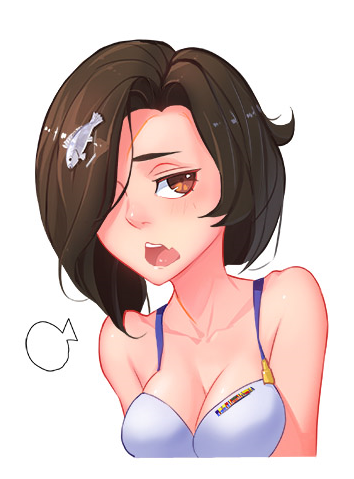 It's just a game, Bats…
BUT HOW THE HELL ARE YOU SUPPOSED TO SINK THE YAMATO IF SHE EATS ALL OF YOUR TORPS? I SPENT THREE FUCKING HOURS CHASING THIS FATASS AND I DON'T EVEN GET TO SINK HER.
If you want I can ask Dolphin to have Yammy be our next target for training.
IT'S NOT THE SAME THING. GODDAMN DEVELOPERS AND THEIR WEEABOO AXIS BIAS. IT'S GONNA TAKE ME HOURS TO CONFIGURE THE RIGHT MODS TO GET THIS STUFF WORKING LIKE IT'S SUPPOSED TO.
Actually. If a personal interjection may be permitted. The game may not be inaccurate. While it is true that the Yamato is generally considered to have excellent torpedo protection, the actual data is a lot more complex and oftentimes conflicting or even contradictory. After all the Yamato did absorb a considerably large number of torpedoes, though they were dropped from planes and differ considerably from the submarine ones. In any case the video game is not necessarily wrong in depicting the Yamato as a capable target, and in no small part due to the nature of that particular game's design. Of course if actual history is required a trip to the library would suffice. Currently in the library's possession include Thornton's study, Garzke and Dulin's book, and –
ALRIGHT FOUR-EYES THAT'S ENOUGH. THIS IS SILENT SERVICE. GET YOUR OWN DAMN BOOK ON TIN CANS OR GO WRITE YOUR OWN DAMN COLUMN!
Well, for the purpose of general education it would be more expedient if –
OUT OUT OUT