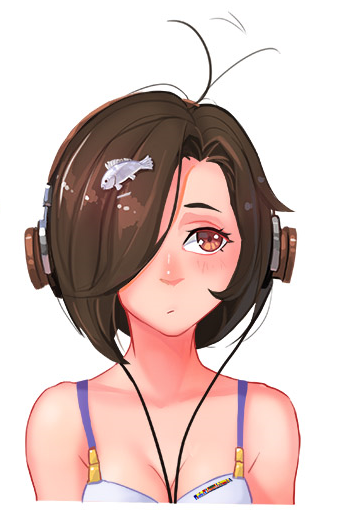 Hey guys. Can I rant for a bit?
Ahem
AAAAAAAAAAAAAAAAAAAAAAAAAAAAAAHHHHHHHHHHHHHHHHHHHHHHHHHH!!!!!
There's SO MUCH STUFF TO DO! SO LITTLE TIME!!
I'd like to first make one thing clear. I am normally a very calm and collected individual. I am normally not really one to complain too much (r-right?!) but sometimes there's just so much work! Work work work work work everywhere!
Jer's away in a meeting off in DC. Problem is, it's taking longer than expected. I'm here watching that pile of paper grow by the HOUR! What am I supposed to do! I'm not gonna just sit there and do nothing! I gotta do something to help, right? That's what you'd do in this situation too.
So, here I am, with a big pile of paperwork that I don't know if I'm actually supposed to do, but I guess since I can see 'em I must have the proper clearance for it so … yeah.
Then there's our yearly Christmas party. We've done pretty well this year, so it's going to be extra fancy. The girls are all super excited to get it started. As the subgirl representative I'm supposed to be a part of that committee, too! Gah, that's ANOTHER thing I have to work on. I'm not even good at decorating! Cal and Flora just laugh at my color picks…
Then, I remembered. Christmas shopping. Good grief! I'm not even going to be able to go on shore until a few days before. With so many new shipgirls on base, the least I can do is get something for them. But getting them giftcards and whatnots is just BORING! I mean, not like we're lacking in pay or anything. So each gift just have to be extra special! Mrgh! Tautog, think! Maybe Chester's right. Maybe I should get my hair cut and have my "inner eye of power" or whatever unleashed. If it can do that. Or does it do –
OH NO. I LEFT CHESTER ALONE WITH THE CHRISTMAS LIGHTS!
---
What a day.
What a horrible idea.
Why did I even enlist Chester for help in the first place…
Oh right. Everyone else wasn't available to help. Yeah. Go figure. Why am I even trying to help with the decorations at 3:31 AM in the morning…
I'm tired.
This pile of paperwork isn't getting done any faster either. Ugh. The room smells too. It smells like stale –
HEY! KATYA!! STOP DRINKING IN THE OFFICE! You know the rules. No open alcoholic containers in –
TASHA! YO! Those chairs are meant for SITTING! You don't need to crouch on them or anything –
Very unusual Soviet Russian noises
D-did you just throw a bag of sunflower seeds at me?
Um, I see. W-what a strange ritual… Is this how you do things back home?
I, I see! Um, okay! Well, if that's how you work I'm not going to get in the way. I think I'm just going to take my leave now. Thanks for helping me with the paperwork but I really gotta go like right –
---
You know what. I bet today can't get any worse.
Tautog, let's recap. When you bought Tambor a blender, what were you thinking?
"Tambor's a really accident-prone cook. Tambor also really likes fruits. So, naturally, as her good friend you get her a nice tool that minimizes the first and maximizes the latter. Wouldn't a blender be a perfectly good choice for that?"
… What the hell am I going to put on the incident report…
"Attempts to accelerate standard civilian model kitchen blender resulted in chain reaction and subsequent mechanical failure, resulting in entirety of subgirl kitchen B to be covered in fine layer of mandarin orange?"
Man, and I promised the little guys that things'll get easier from this point on. Sorry that –
…
T-AM-B-OR!!! WHY IS MY ROOM BLOCKED OFF BY A LITERAL WALL OF JELLO?
---
Great. Now I don't even have a place to stay tonight… Not like there's much of tonight left, anyways. sigh
Also why did it have to be cranberry. I don't hate the stuff but we've had cranberries in EVERYTHING in November… I'm a bit sick of it at this point. I guess I'll just head to the –
Bats?
Oh hey. Bats. Good –
WAIT A MINUTE WHY ARE YOU HERE? AREN'T YOU SUPPOSED TO BE HELPING TROUT WITH THE SITE UPDATE?
WHADDAYA MEAN IT'S RAID NIGHT? THE SITE HASN'T BEEN UPDATED IN LITERALLY DAYS! ALSO WHY ARE YOU EVEN HERE?
…
…I, I'm not even going to ask. I can already kinda guess at who –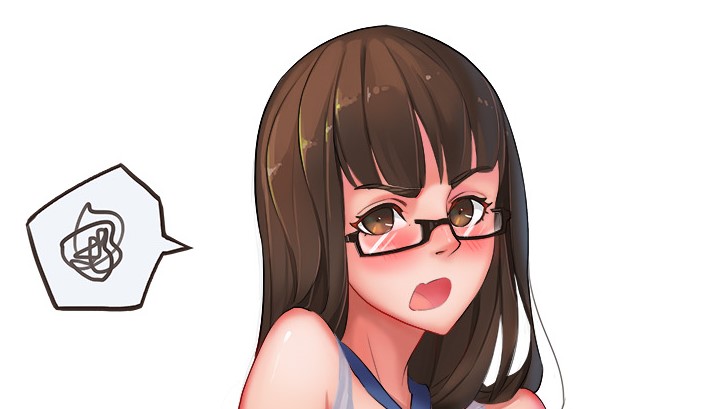 Oh good. I see you two are also up bright and early, eh? 
Yes…
Well, the entire subsection's currently under informational quarantine because of some curious technological anomalies. I hope you know what this means, Tautau. This is going to eat into our progress somewhat significantly. 
Yes.
Now, you know I generally dislike having meetings. Mike's the same way. The less of these we have the better.
Yes.
However, I think we do need to have one on information security. We're lucky that none of these personal workstations are connected to our own internal network in any way. However, I think it is good practice for our IT security to be careful.
Yes.
After all, who in their right minds would try to order a bride from Russia?
Yes – wait WHAT?
Yeah. Someone, not naming names, downloaded a program which claims to have access to thousands of "beautiflu slavic waifu interested in long stable relationship" for free so long as the user installs this bucket list of other softwares. Let's just assume that this is an actual service and not a Trojan for a second. WHY would you even do that! 
… I actually think I know who.
Yeah, that's who I thought first. Two problems with that theory. One. He has eyes literally for only one woman. Two. Andrea's too absorbed in his research and himself (in that order, I might add) to consider dating anyone. 
…Yeah.
Plus, I did some sleuthing out of personal initiative. I don't suppose you know who "XoXoXo_Forever_27_oXoXoX" is, do you?
Yeah.
Tautog? Are you okay?
Yeah.
You don't look okay. Do you want to lie down? 
Yeah…
---
Howdy folks. Narwhal taking over for now. 'Tog finally snapped. Poor girl. See where overwork leads 'ya? I tell her to lay it off a bit but she never listens. 
Anyways. You might have figured that we've got in-universe stuff and out of universe stuff. Also Imma switch the text to normal color, since I'm the only one doing the talking at this point and the color swapping's never really clicked with me.
Zero's still at the printers. We're actually up to 13 books in total. Pretty big haul. Morgane's already spoiled the image and you can see from yesterday's update that we've got plenty of good stuff.
Now, for the rest of the team? Morgane and K9 and folks that are still in school's got finals or committees or assessments and whatnots. The professionals like Sune or Zero tend to be on crunch time. Everyone's busy, but we're all doing our best to push stuff along.
So, the release schedule's not too different. 2016's done. Just gotta push it out. SS's missing a few chibis but it's done. We just gotta get the gals to you so you meet all of 'em first. Then we've got the next Pacific and the next navy foods book and some other stuff, but, as I say, one thing at a time.
See, things generally end up well. You just gotta let things happen and do work little bits at a time. I should say, too, that even the insanity up there's got a happy ending. It might have taken a garbage bag's worth of sunflower seed shells 'n a couple of extra power generators 'n Yamato 'n a stern lecture from New York, but in the end, things are well. The paperwork's done. The kitchen's clean. The jello's eaten. The computers are clean.
We even figured out who XoXoXo_Forever_27_oXoXoX is. Turns out it wasn't even Chester.
Surprise, surprise, huh?
Well, I'll see ya next time.