Tautog!
Yes?
Whatcha doing?
I'm working on a site update what does it look like I'm doing?
More London Naval Treaty stuff?
Yeah. I want to finish it. Kinda wish Trout was around. She's much better at picking out this stuff from old newspapers and moldy-looking magazines. I really want to give our readers a feel for how the people felt about this. Back in those days this treaty thing was big drama. Kind of like how our political events make headlines sometimes.
Ugh. I haven't gotten a sub corner out in five days. Feeling kinda antsy, to be honest. "It's just a hobby Tautog" "No need to be so stressed out Tautog" "Why don't you take a day off Tautog" WELL. I feel bad, OKAY? If I get behind on work it means more work for everyone and if there's more work for everyone it means less time for fun stuff for everyone which means less happiness for everyone which means –
Alright Tautau. That settles it.
Um?
You, take it easy. Go have a beer with Scul and Sal or something or go join up with the DD girls now that they've finally got that softball field up and running. I'll take care of everything tonight.
Tambor, before you popped into the Sub Corners some of the other girls weren't even sure you could read… Are you really sure?
Pffft. I was born to lead, not to read. Look. We'll write about scantily-clad shipgirls tonight, alright? It'll be great.
…
Relax. I got this.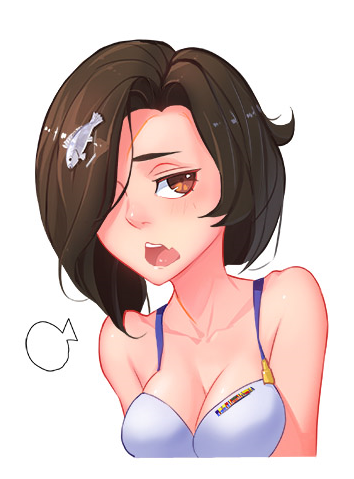 Uh, Tambor, that's not the right button. You're creating a splash page rather than –
INSTRUCTIONS ARE FOR THE WEAK. A REAL SHIPGIRL PRESSES BUTTONS WITH BRAVERY!
…Can I at least stay around and help?
BRAVE! PRESS!
I mean, if you don't mind, spending some time together sounds nice. We've been outside of each other's schedules so often I barely see you or Trout or Thresher anymore…
Hah? Oh. Yeah. 'Course. Actually Tautog HELP where's the thing to change back font size…
sigh Here. Lemme –
DOES THIS THING SHOW UP ON SCREEN WHEN I TYPE IT? WHAT'S HTML CODE. WHERE IS EVERYTHING.
Oy! Tambor! Don't click that –
BUTTONS ARE EVERYWHERE!
---
Hey.
AHH! MIKE! AREN'T YOU SUPPOSED TO BE DOING STUFF!
Uh… Jer asked me to check up on the update since the STEC servers had a strange outage. Trout told me to check on you. She said I might be able to find you hiding under your bed.
Did I do bad Mike?
Bad in what sense?
MIKE AM I DERP?
…Kinda?
D:
Well, your heart's in the right place. I don't think what you did was wrong. I understand all you wanted to do was to help Tautog.
Now, almost bricking the entirety of the STEC databases… I have no idea how you managed to do that, but in a way I guess that's impressive? It'll definitely give the cyber-security folks quite a bit of stuff to work with.
SO TAMBOR DIDN'T DERP.
Not particularly. Just, try not to mess with the databases again. This is going to be one hell of a story to explain to Jer…
IS TAUTAU MAD?
No. She found the whole thing funny. Don't worry about it.
…
Still feeling down?
…
I mean, I'm here for you if you wanna talk.
Burgers or pizza…
…W-what?
MIKE. I'M HUNGRY AGAIN. CAN'T DECIDE IF I WANT BURGERS OR PIZZA. WHAT DO?
Well, wasn't dinner an hour ago? I'm sure if you go now you can get both.
YEAH I KNOW. I ATE. I'M STILL HUNGRY. ACTUALLY, CAN I GO GET FOODINGS?
Sure. I could use a bite myself. Haven't had anything since breakfast.
YAY! COME WITH :D!
---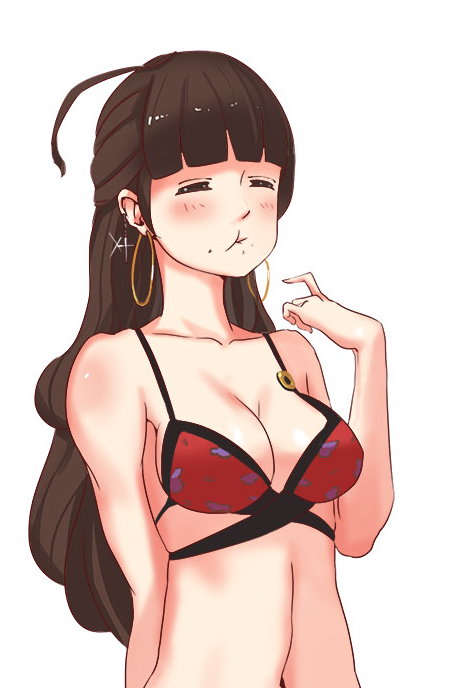 While I'm waiting for food. Could you tell us a little about your historical counterpart?
Wait, we cover history in these shipgirl profiles?
Yes.
REALLY. SINCE WHEN.
Since Tautog started Silent Service. Also, as a reminder, Tambor, you're supposed to be in-universe for this portion.
RIGHT. UH… Crap. Can we start over?
Actually I think this is kinda cute. Let's just keep on going. I mean, I'm not going to criticize since everyone breaks the 4th wall.
Okay.
---
So, Tambor, given that we've already had Trout and Tautog comment on the Tambor class submarines, could you tell me a little about your historical counterpart?
Sure thing!
So, first things first. The Tambor class was as a whole a very good submarine class. Averaged thirteen confirmed kills per boat. THE BEST out of the entire submarine force. You simply can't find another class of submarine that did this well. So like I said. Very good.
How they came about is a story that I think Trout's gonna tell. I just noticed that she actually left her introduction's historical section empty for this reason. She gets the design and the historical context stuff better than me anyways, so I'm gonna go on.
Tautog's pretty modest in describing the actions of the Tambor class. "Went out with the crew and did her thing," hah. What she's not telling you is that the submarine force was literally the ONLY thing holding the line during the clusterfraggery that's after the Pearl Harbor attack. Six of the Tambors were around in Hawaii during the start of the war, and those subs saw some of the hardest fighting throughout the war. Out of the original six, two didn't make it back home. Then out of the entire class… seven. Seven out of twelve were lost in total.
No guts, no glory.
I can tell you that by the end of the war, the Tambor class submariners were the absolute finest we've got on the fleet. Hardened veterans all, and the track record shows. But, in this business, you can't expect to get out unscathed. Take my namesake. She was a lucky one, that's for sure. Started out the war with one engine immediately busted. Limped back home for repairs. Had a commander who just wasn't doing what he was supposed to be doing – no bravery in that one, couldn't close with the enemy, and couldn't do his job well.
Yeah. The Tambor could have scored a kill on at least a heavy cruiser at Midway. It just didn't happen because of our own errors. Sure, it's not as bad as Batfish missing Yamato, but still, at that stage in the war? The men were mad as hell. You've got the flyboys up there in the skies tearing the enemy fleet up and what are we doing? Dealing with messy torpedoes, bad tactics, and commander-personality-issues.
But you wanna know something else? Like the rest of the submarine force, the Tambor learned. She learned very well. The tale of the Tambor herself is an example of that. She went from missing all of her marks at Midway to scoring one, two, three, sometimes four kills on her war patrols. She went from timidly dodging every shadow and hiding from every sound to courageously picking fights on the surface, sometimes in broad daylight.
Exemplary submarine. Oh yeah. She volunteered herself for the toughest tasks, gave her hardest, took her chances, made her mistakes. The best part? She was good enough and lucky enough to learn from those and get better.
Like I said. Exemplary submarine. Yeah!
---
How do you feel about the coming Abyssal War?
As a whole? I think we're doing good. After all, there's nothing much else we could do, right? it's not like you can just magic-up oh, I dunno, a few hundred extra shipgirls to help us fight the damn things.
Or that you can just magic-up MORE munitions. You can never go wrong with having more ammo.
Personally? Ugh. Let's just say I'm really not looking forward to physical combat. Yeah. I know we've got our tactics, but the stuff the girls over in intel and history's dredged up… Makes me kinda nervous.
See, supposedly the damned things deploy counters accordingly, right? With our focus on stealth, long-range firepower, and maximizing our range advantages, it'd only make sense for the Abyssals to try to close the gap and start fighting us up, close, and personal.
…This is totally silly, but like, you see this I'm wearing? Yeah. You can fit the entirety of this bikini in the palm of your hand. Hand. Singular. Now I know I've got a magic forcefield covering my ass, and I know you can't do ANYTHING at all about what the fairies come up with in terms of our combat "uniforms" or "outfits" or whatever the latest circulation calls 'em these days.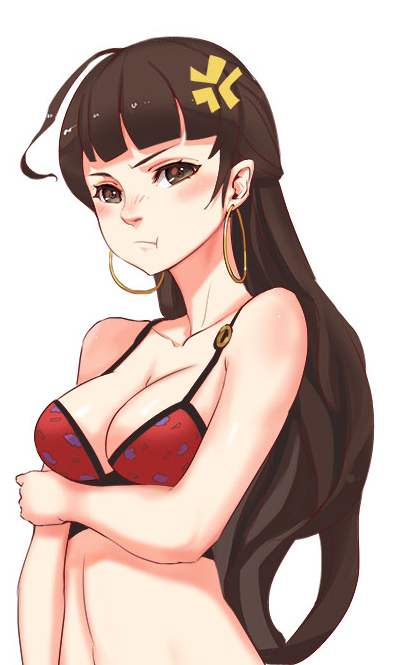 But how come the Sargo twins get those nice-looking one-pieces while the six of us get LITERALLY the minimal coverage for public decency?
Now that you mention it, yeah…
Yeah, "yeah" me all you want. We know you're watching us, Mike. The attention here safe at home I don't mind. Period. You know what they say, right? If you've got the goods, better show'em off.
I'm talking about combat. Hello, wardrobe malfunction? We aren't robots you know! I'd get embarrassed! Plus, you know all of our actions are recorded. I get it! Accidents happen. I just want to lessen the chances of that happening. Get me?
Oh. I see. Just wearing something else out to sea won't solve the issue.
Yeah. It'll get blown right off. By the way I'm not asking for like, Mary-Weavy type outfit or anything. I just want something a little more modest along the line of Narwhal and Nautilus' bikini. Or Wahoo's. Hers is fine too. Get my point?
Tambor, your definition of modest is uh …
Actually, y'know what. Since we're on the subject and all. If you ever get a chance to figure out this thing, just tell them I want the same bottom as Narwhal. Make it a V-string instead, though. Those are cute!
Uh…
Yes?
Ok.
Yay! Thanks.
I mean, I don't get the technical details behind your clothing technology. I just know that we can slowly and steadily improve the "strength" of the shielding independent of the physical appearance of the clothing. In fact, given that it's quite literally refining a nimbus of fairy energy, it'd save a lot of time and effort if we didn't have to focus it into a clothing-based form –
LEWD. My Gosh Mike we've gone over this before we AREN'T fighting naked! Only Europeans do that!
T-that's not what I was getting at. I was just pointing out the technical –
LEEWWWWWWDDDDDDDDD.
sigh Alright, Tambor. I'll see what I can do. I already met with the girls in charge of the Materials Research and Assembly Facility yesterday but I suppose I can get Missouri to leave a note to Oversight.
Can you just call a meeting again?
Tambor. People hate meetings.
I don't!
Yeah. That's because you don't usually go to them.
Of course I don't. I don't need to sit for an hour and a half to get two lines of new instructions! Besides, for the details? I've got Triton and Trout for that.
Also, Mike, I think I ate your food. Sorry.
It's fine. See, I ordered a second one just in case. Looks like Langley's bringing it out right now…
---