HIYA! I'M TAUTOG! TODAY I'D LIKE TO INTRODUCE YOU TO THE FIRST SUBGIRL OF OUR BOOK. IT'S AN OLD FRIEND THAT I'M SURE YOU'VE SEEN FOR A LONG WHILE –
HAHAHA! JUST WHO WERE YOU EXPECTING? IT'S TIME TO LEARN ABOUT SUBMARINES! HOT GIRLS IN BIKINIS CAN WAIT!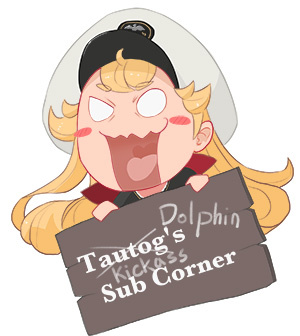 LISTEN UP, MAGGOTS, AND WELCOME TO DOLPHIN'S KICKASS SUB CORNER!
IT'S LIKE TAUTOG'S SUB CORNER BUT MORE BADASS AND FILLED WITH MORE FACTS!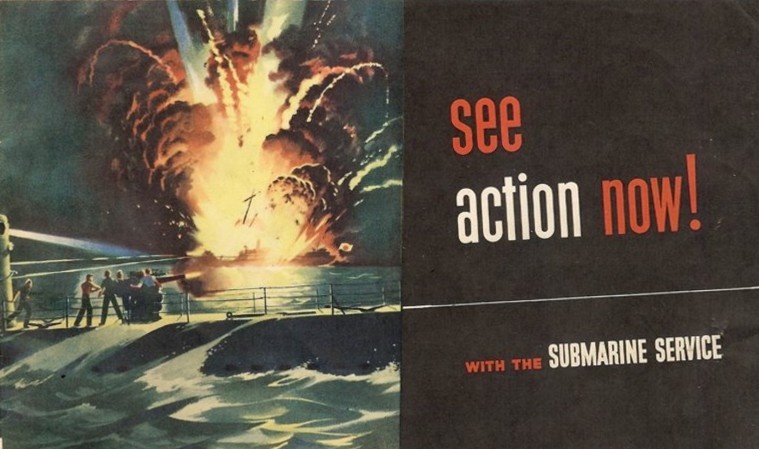 YOU'VE ALL SEEN THIS POSTER BEFORE. OR YOU BETTER HAVE! THIS HERE'S THE REAL DEAL, A BONA-FIDE EXAMPLE OF A REAL WORLD WAR TWO SUBMARINE RECRUITMENT POSTER!
AND YOU WANNA KNOW WHAT ELSE?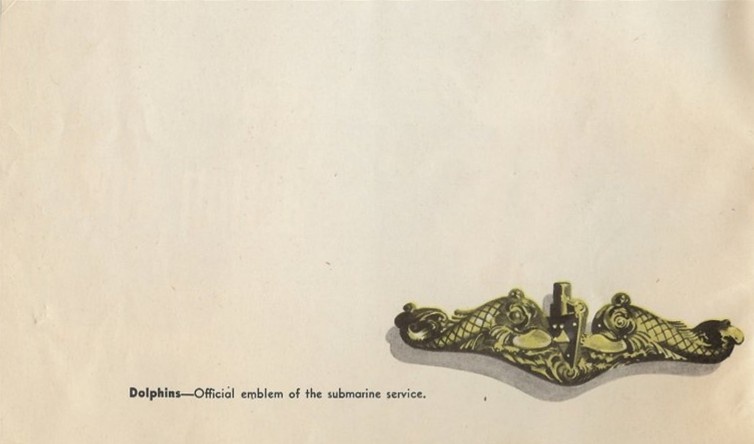 THAT THERE'S A DOLPHIN. THE OFFICIAL EMBLEM OF THE SUBMARINE SERVICE! CAPTAIN KING CAME UP WITH THAT! YES, THAT ONE. I BETCHA YOU DIDN'T KNOW ADMIRAL ERNEST KING COULD DRAW, DID YOU? WELL HE DREW AND CAME UP WITH THE BASIC DESIGN! IT'S –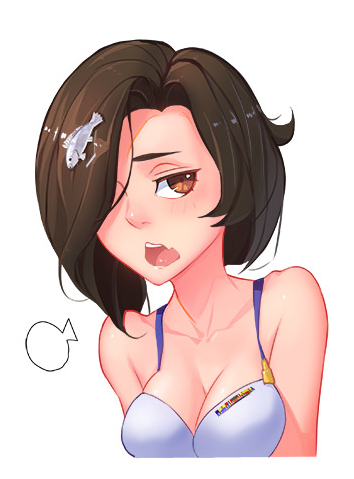 Dooooolphin, your capslock key is stuck.
HUH? WHAT? Oh. 
…Whaddaya lookin' at, depth perception? I'm not gonna distribute bikini pics for this update! It's f[censored] April Fool's Day, AND a FUC[censored] SATURDAY! THAT'S WORK. DO YOU KNOW WHO WORKS ON SATURDAYS?
You?
OF COURSE I DO, WHAT ELSE DO YA GOT?
Morgane?
THAT GIRL'S A WORKAHOLIC. SHE DOESN'T COUNT. 
Zero's doing stuff too.
YEAH WELL HE'S AT A CONVENTION. THAT'S HALF WORK HALF FUN.
K9's writing on a Saturday morning too.
WELL GOOD ON HIM –
I mean, Sima drew you like an hour ago! Just for today!
…WHERE WAS I GOING WITH THIS AGAIN?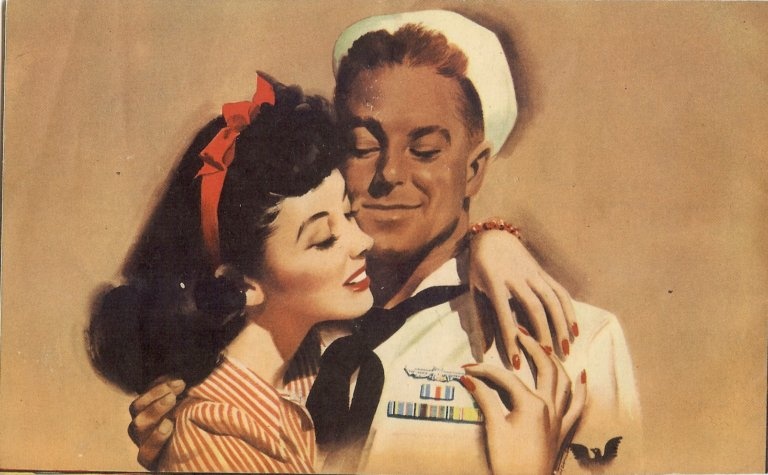 *sigh*
That's a wrap, folks. We'll figure out the site and she can teach you about subgirls in our next sub corner –
KICKASS SUB CORNER!