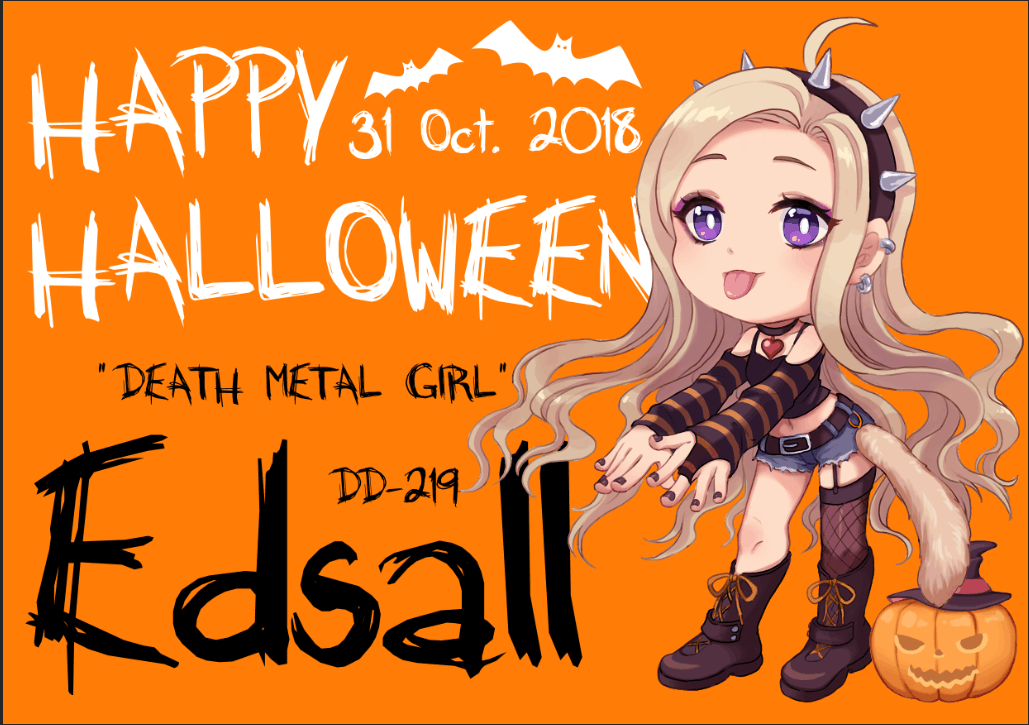 Hi everyone! What do you think of my costume? Shocking, isn't it? Scary, maybe?
For some people, Halloween is a day where they can eat candy until they explode. For others, Halloween's a day where you can dress up and do all sorts of crazy outfits. Plus, this is the first art that was directed solely by Zero – Morgane was sick during entire twoish days when they drew me up.
I guess it's not hard to see what kind of girls he's really into, ahahaha, right? Just be glad he didn't try to turn me into Bowsette or something! Ugh. Can I take these things off now? I don't have piercing normally and the fake earrings are really kinda itchy…
Weren't you going trick-or-treating?
Nah. Honestly I'm kinda too old for trick-or-treating. I always feel like it's really more of a thing for like, elementary school girls. I feel like I'm about fifteen, twenty years too old for that, heh. I guess I'm more looking forward to the costume party than anything. Oh, and the handing out part I'm fine with.
What's your plans for the evening, Iowa?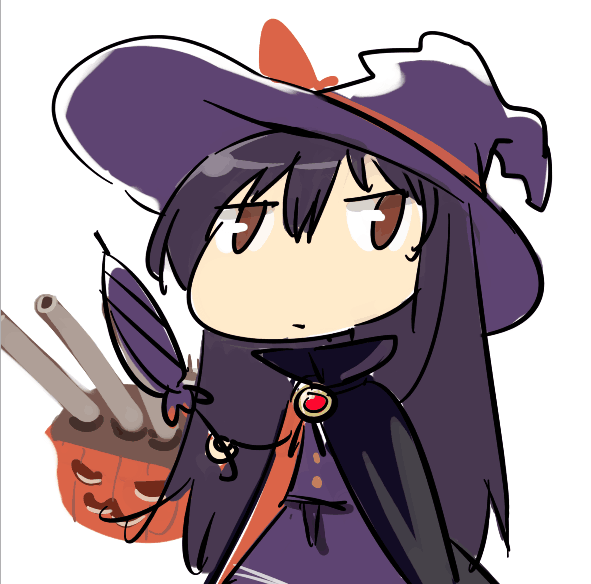 … Too old for trick or treating, huh…