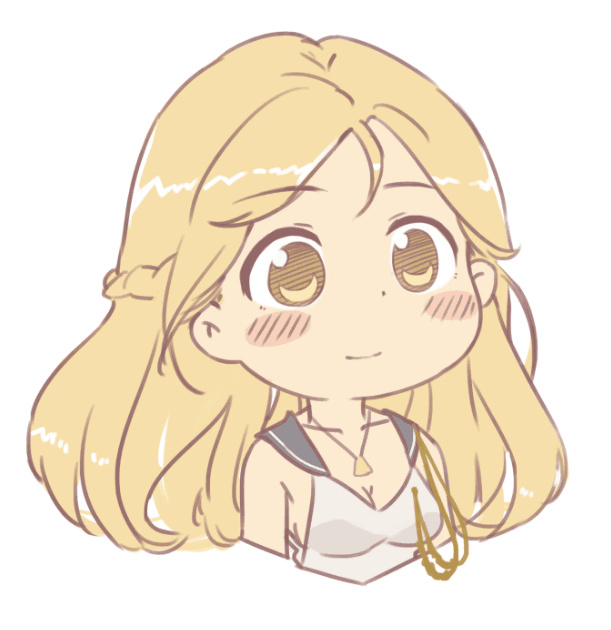 STEC Archives, Print Document Division
Curator signature: "T"
Format:  Print Media – DECLASSIFIED under [REDACTED], [REDACTED]
Special Documents Division – [REDACTED]
Time (if known): Undated – tentatively categorized into pre-war.
Editor's Note: I think this is fine for release – I understand it's important that STEC maintains a certain quality relative to its public perception and image, but the entire point of us running this archive thing is for everyone to get an accurate idea of how we do things…
From: Tennessee (United States Shipgirl)
Cc: New Jersey (United States Shipgirl), cic_STEC@[redacted]
To: MAILIST-SERV – "STEC_fleet_cmdr"
Date: [REDACTED]
Subject: Answering some common press questions
Hey everyone,
I want to make sure that you know what our official "position" is in regards to a pretty common question from the press. 
As the war heats up, there's gonna be a lot of scared folks – particularly from the coastal states – that want to talk to us. As such, if you are approached by the press during shore leave, I think it's up to you to decide – beyond adhering to policies – how often or even how much you speak. Remember that they're on our side – occasionally nosy, occasionally curious, but believe me when I say they're just mostly afraid. We've been dealing with giant sea monsters for decades, and for a lot of these folks it's turned their worlds upside down the last few days. 
So the question you're gonna get in some variant is: how fast can we get there?
We currently have the official policy of avoiding this question in that specific fashion, answering that STEC's primary strategy is to keep the Abyssals away from our population centers by dealing with them on the open seas. Oversight, alongside our lawmakers and elected officials, are currently debating whether or not to reveal MERLIN to the general public officially – rationale being that most do not wish to open STEC up to a potential avenue of pressure that may influence, in particular, diplomatic or strategic decision-making.
That being said, they, the general public, are generally aware that this is something we can do. As I said, we're currently exploring the best way to publicly inform the public without being unnecessarily evasive. 
Thus, a few guidelines:
Defer to us if you do not feel like answering the question. If you do, a blueprint to get you started…
Thank them for their question, explain it's a hard question, and answer in four parts.

Be sure to communicate firmly (part 1) that it's our responsibility to identify the Abyssal threat before they have a chance to move on their city or residence. 
Reassure them (part 2) that STEC has rapid-strike and rapid-response capabilities with varying degrees of speed. We move far faster than conventional Abyssal forces, and you can feel free to give numbers here. Estimates are fine – the quick-response at a glance sticky works well enough for conventional air support, and you can divide that by two for something like Maury's rapid response taskforce outside of the strategic reserve units.
Reassure them (still part 2) that ordinary airstrike and aerial assaults we have had solid success in interdicting, and we are actively monitoring the field at all times to react accordingly to new developments.
Thank them (part 3) for their willingness to ask questions and talk to us. Reiterate STEC's attitude towards communication – we trust you to be honest with us, so we hope you'd be willing to trust us with what we can tell you and what we can't tell you yet. If you have any concerns, please voice them and we can see what we can do.  
Leave them (part 4) contact information where your command's requisite department can be reached. I find it helpful to leave both something instantaneous like the office's number or the official email, as well as something "slower" like a physical mailing address. 
If you have questions or want to gossip, I'm all yours. Ta-ta~
Tennsy