You guys have seen art from November and Sima. You've seen a lot of notes and whatnots from me. I thought this might be a good time to let you guys know what kind of a person Zero is, and why – despite my nominal position – he's truly the soul and the foundation for the team.
零火是团队的灵魂和基石。
—— 莫根
---
Original Article featuring Chengdu's Comiday can be found here in Chinese.
Anitama的采访原文在这里。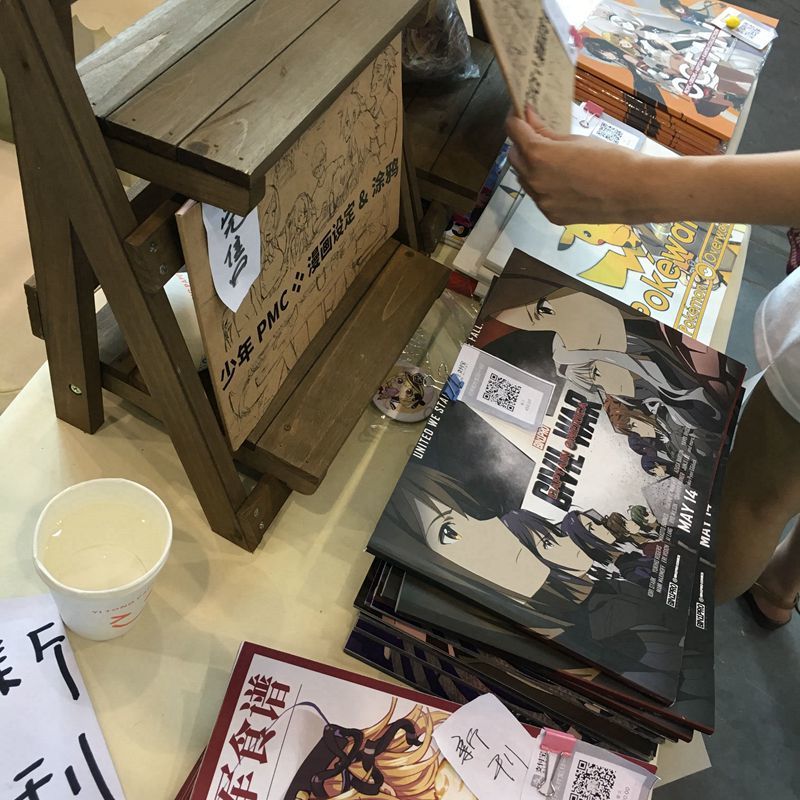 "Everyone. My favorite thing to do is communicating with people."
Zeroblaze first started coming to Comiday at the age of 17. Now, at the age of 26, he's already a veteran participant with experiences running booths in China, Japan, and the US. After he began work at Shanghai, his efforts in what he calls a "hobby" only increased.
"To be able to talk about things of common interest with people from all sorts of different countries – nothing could make me happier!"
When I asked him, what would he do if his job becomes busier and he had to reassess and rebalance his priorities, he honestly and straightforwardly told me: "I'll choose to quit instead."
"Work is what allows me to do the things that I like, and gives me a better life. But if work cannot allow me to do the things that I want to do, and if I work only to pursue the "better life" – whatever it might be, then I think I'd have gotten this whole thing backwards instead."
"My parents haven't given me much pressure on this area either. While they aren't necessarily supportive, they understand where I'm coming from. Their criteria for non-interference is simply one thing: I can live my own life and sustain myself."
Some people might take offense at what sounds like an answer that's slightly lacking in thoughtfulness. Not to mention, this particular way of thinking might very easily change as time goes along. Nonetheless, I'm a little jealous of the sense of freedom that permeates him.
[There's an analogy here that's a bit difficult to translate to English, so I'll just explain it here. Zero joked that he's like a particular type of day laborer – a type of laborer who does temporary jobs so he can be free to surf the net in cheap net-cafes at night. It's a very Chinese memey thing.]
Unlike the day-laborers and their motto of "working for one day in order to play for three," Zero has some fundamental rules about how he works on his hobby. He creates new books every year, and he chooses to release books that are more likely to make a return and those that satisfy his private interests.
"The creation of doujinshi… Love is the primary motivation. But, you can think of it as a sort of small business. It'd be a bad move if you go beyond what you can endure, personally or financially."
Zeroblaze definitely made it to this Comiday as well. I was amused to see him immediately start a heated discussion with one of his readers. He really likes what he's doing.
Afterwards, when I was chatting with him, he showed me a flier of the very first Comiday convention, back when it was still in the computer parts district in a mall.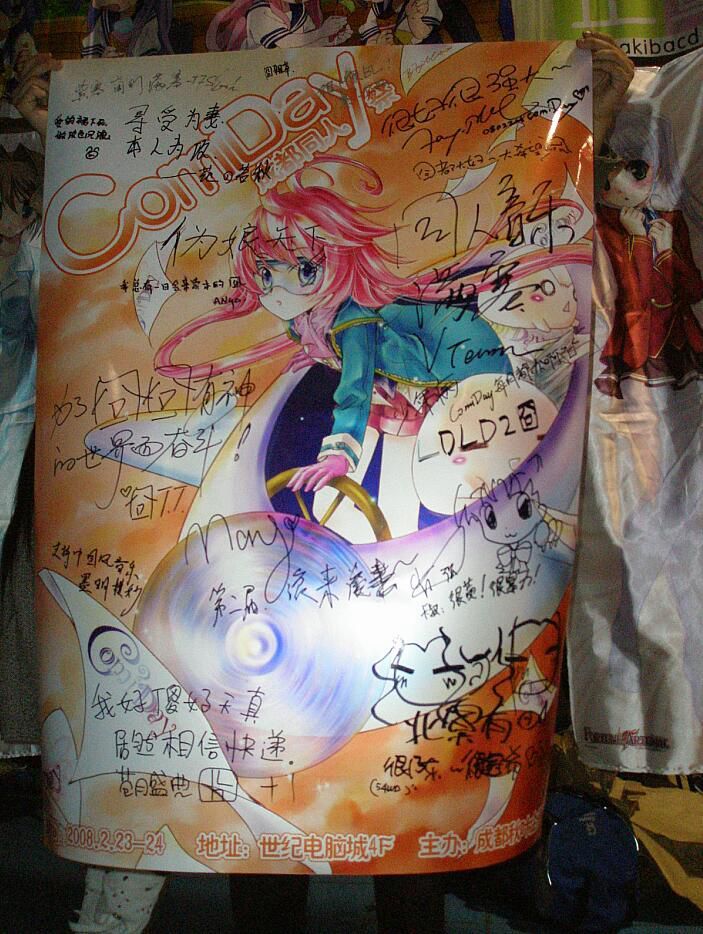 "Yes, well, we had a lot of the 囧 character there. Looking back at this once-popular meme, I think it's long dead."
There's always a lot of recollections and memories when one looks back at the past. Plenty of bad history, and plenty of things that you wish you could have told your younger, much more idealistic, and much more idiotic self.
This is who you'll end up becoming.
Yet at the end, this was a light-hearted thing too. Maybe the instant in which you choose to step forward, some things are destined to end up the way they are.
"That's how things start. Right here. Yes. Right here."